The Blog Section – Get the Scoop on All Things Sports Betting
We proudly welcome you to our Blog section! The pages here are meticulously crafted to provide you with the smartest Sportsbook Tips, and the latest news in the world of sports. Whether you would like to improve your betting strategy or learn more on the current status of the Premier League, you will find it all here. Our Blog section is regularly updated, so make sure you stay in touch!
Brazil has no room for any excuses, as Tite's boys might suffer elimination from Copa America. That would be a one of a kind sensation because this country is the...
read more
The top 6 in the Premier League have all began their transfer business this summer as they look to strengthen their squads for the 2019-20 season. This upcoming transfer window...
read more
After suffering a knockout in the first round of Copa America, the Argentinian national team will try to get back on the right track against Paraguay. Messi and the crew...
read more
And after just one season, Maurizio Sarri left Stamford Bridge. But what is shocking is the decision where to continue his career. The 60-year old will be the coach of...
read more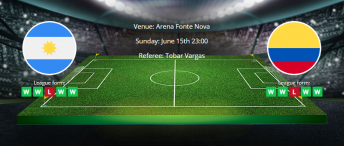 This is the ultimate derby of the first round at Copa America tournament. Two old rivals are searching for a win at the opener, which will boost the morale of...
read more
The Brazilian national team is under huge pressure to win some silverware. Selecao is without any notable success in recent years, and this Copa America tournament, which is, by the...
read more